5 COSTLY MISTAKES YOU WANT TO AVOID WHEN IT COMES TO PLANNING YOUR RETIREMENT
–  Taking Social Security at the wrong time
–  Not knowing what money to draw first, IRA funds or other assets
–  Not having a plan to help avoid running out of income or assets
–  Not having a plan to address the high cost of long term or chronic care
–  Not having your legal documents in order with a Will or Trust in place
Whether retirement is just around the corner or you've already arrived, mistakes can crack your nest egg and adversely impact your retirement lifestyle by more than you earn on your investments.
Take advantage of educational events to avoid these type of mistakes and learn how to recognize opportunities along the way.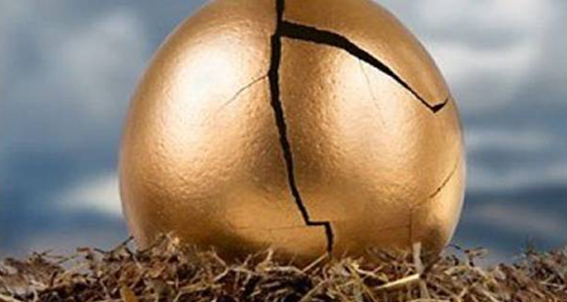 EDUCATIONAL EVENTS
We offer a variety of educational events in Raleigh and the surrounding community inclusive of topics such as Retirement and Income Planning, Social Security Maximization, Estate Considerations and Healthcare in Retirement.
Our ongoing events are a great opportunity to learn about the strategies that can help boomers retire early and retirees to embrace longevity knowing they won't have to worry about running out of money. We work diligently to provide attendees with relevant  information that will keep them informed on issues that matter to their financial well-being so you can avoid those misstates.
Attending one of our educational events will prepare you for a no cost consultation in our office or your residence, where we discuss your overall retirement outlook and assist you in achieving the retirement and lifestyle you desire.
EVENT REGISTRATION
Click here to register for one of our upcoming events.
Here's an even better offer.
Come join me for a cup of coffee and let's talk about your overall retirement outlook.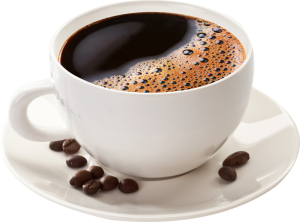 SPECIAL OFFER
Get your FREE copy of Stress-Free Retirement
This is a financial best selling book by Patrick Kelly.
Ask for your free copy today!
I've recommended Patrick's book for years as he does a great job of teaching you how you can safely grow your retirement savings while not being impacted by market loss along with creating income to last a lifetime.
Patrick's book provides a level of knowledge and understanding that has been previously misunderstood and largely unknown. His strategies have been embraced and appreciated by financial professionals.
Click here to order your free copy today!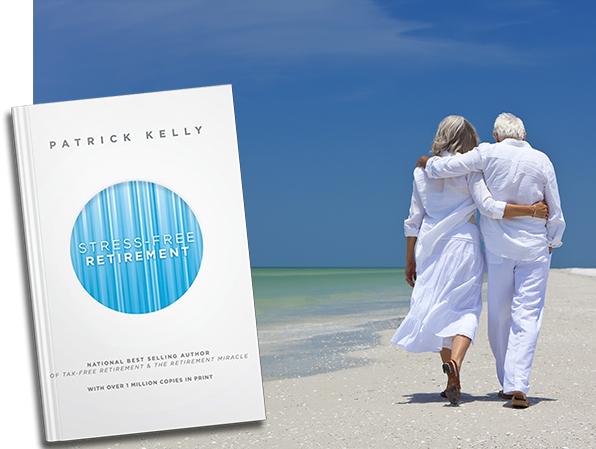 Creating a GUARANTEED income, like a personal pension, that will last the rest of your life can help you THRIVE throughout your retirement. It will also help you make better decisions when it comes to managing risk and opportunity with your investable assets once you know your basic lifestyle and retirement needs will always be met.
A preferred choice for boomers and retirees that offers innovative strategies for growth and security. Annuities are the foundation for income planning and asset preservation. Many financial advisors have turned to annuities instead of bonds as a key component to creating an income plan to meet the objectives of their clients.
Today's financial professionals have designated life insurance as an asset class all to itself. While it has been mostly used is a death benefit, today, it's also used to create a tax-free income which has become the preferred type of income for retirement.
Ask us how we can create a tax-free income for your retirement.
Today's life insurance offers a provision for long term health care benefits to pay for the high cost of care while allowing a benefit to be passed on to a spouse or heirs.
Everyone has an estate. Whatever you have earned or accumulated has been done so in large part due to the choices, decisions and sacrifices you've made throughout your life's journey. Establishing a Will or Trust along with other legal documents can provide protection and control while you're living and direct your assets after life for the benefit of your spouse, family, charitable organizations or other heirs. Now may be the time to ask; "What happens to your estate when you're gone?"
As you approach and subsequently travel through retirement, you will likely adjust your investment strategies. You may choose not to chase rate of return and the market risk associated with doing so and prefer a more tactical position in order to mitigate risk along the way taking a more conservative view. When your retired, the clock may not be on your side because when a loss occurs the recovery time can be as much as 20% of your life expectancy and the risk may not be justified.
There's a lot of confusion about health care once you retire. Medicare is what most people will use at age 65. However, Medicare does not cover all your expenses. It offers an 80/20 plan but the coinsurance or 20% is un-capped. This is why secondary insurance or a supplement may also be needed.
Ask us about how a Medicare supplement work together to cover your medical expenses.
NOT Just For Millionaires And Billionaires
21st Century Trust Funding Method
Beneficiary Liquidity Plan